Hello everybody! It's time to FINALLY update this topic! Not a great deal of work has been done,
but still there's a thing or two that needs to be shown to the world, starting with the mentioned
2009 205GTIDrivers.com Eurotrip.
It was a 10-day round-trip for 205GTIDrivers.com members from the UK, Holland and Poland,
meeting with people from Austria, Italy, Belgium, Germany, Slovenia and Croatia along the way.
The farthest point of the Eurotrip was in Croatia, on 4th and 5th of May (Pula and Rijeka region),
where I was present with the 205 Mi32.
The feeling of getting recognised, acknowledged and approached nearly everywhere I stopped,
getting loads of thumbs up and flashes on the road, taking people out for passenger rides and
especially finally meeting, chatting and "putting faces to names" of people I've "known" for many
years was, simply put, fabulous! The selection of 205s I had seen was also something to be admired.
Here are a few thumbnail teasers: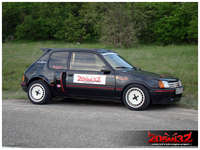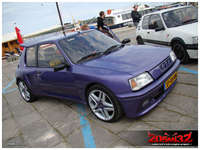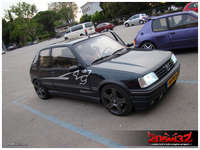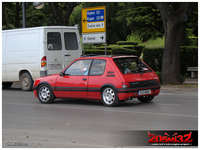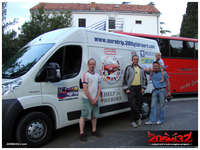 And a photo that means a lot to me - 205 Mi32, surrounded by 205GTIDrivers.com members from
several countries. A truly special moment for me! Thanks everybody, you've made it all worthwhile!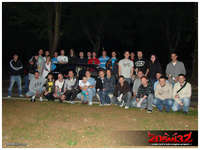 Photo gallery:
http://projects.205gtidrivers.com/205mi32-eurotrip09